You and your family are protected 24-7 against cybersecurity threats
dfndr security is the #1 app in digital security in Latin America. Installed over 200 million times around the world, it offers real-time protection against cyber scams, WhatsApp Cloning, fake news links, Wi-Fi theft, identity theft and viruses.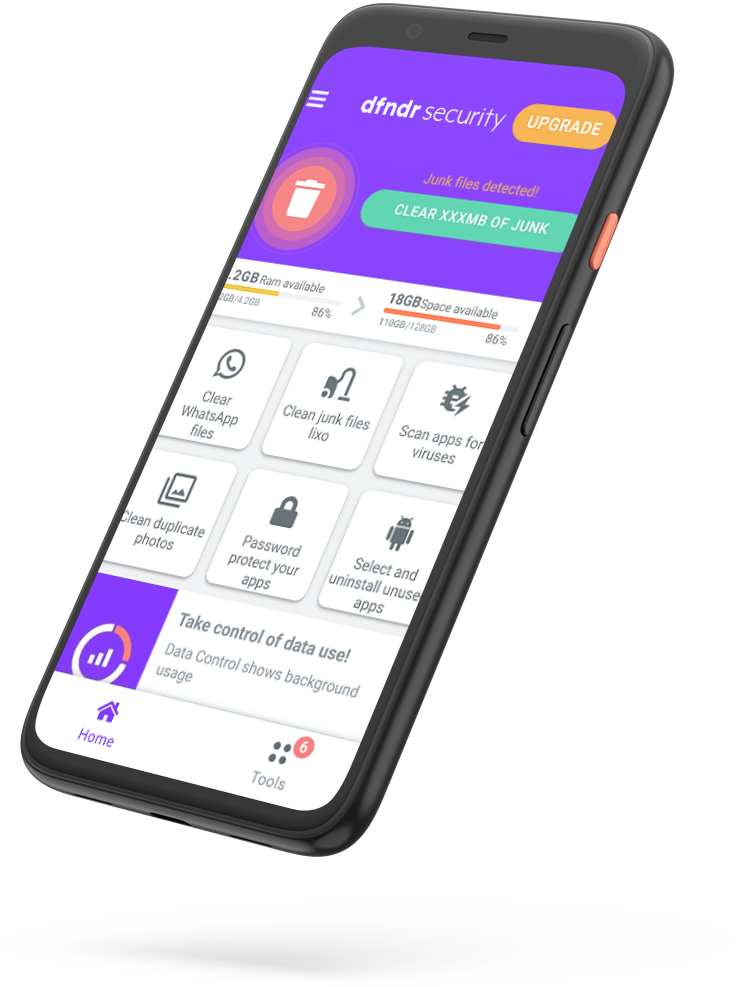 One of the best rated: in the app stores, and throughout the world
Over a decade of existence, dfndr security has built a solid reputation for efficiency and credibility. With over 5 million user reviews across Google and Apple's app stores, its rating is 4.5 out of 5 stars.
Protection against identity theft
Get 24/7 monitoring of all your digital credentials and receive email alerts whenever a leak involving your data is detected.
Virus blocking and other digital threats
A good security app, such as dfndr security, is capable of performing full scans of your phone and detecting and removing malware and other threats automatically.
Alerts against WhatsApp cloning
Be warned whenever a new attempt at access is performed on your WhatsApp, and avoid scams.
Anti-theft protection with locator and lock
Set off an alarm to locate your cell phone, and in case of theft or robbery — lock and erase data remotely to protect your information.
Maximum score on AV-TEST
Proven reliability over 20 times through AV-TEST, the world's leading security solutions assessment authority. The dfndr apps were developed using A.I. and follow global standards for usability, quality and protection.