Work with us
We seek talent to help us build the largest Artificial Intelligence company in the world. If you love technology and are looking for a high performance environment that emphasizes continuous learning, join us!
We believe that, through focus and dedication, humans can become true "learning machines", with a very high capacity to absorb new information and exceptional intelligence. Therefore, we encourage continuous daily learning and mutual exchange of experiences between our teams. Our commitment is simple: if you come to work to make CyberLabs grow, CyberLabs is committed to working to make you grow.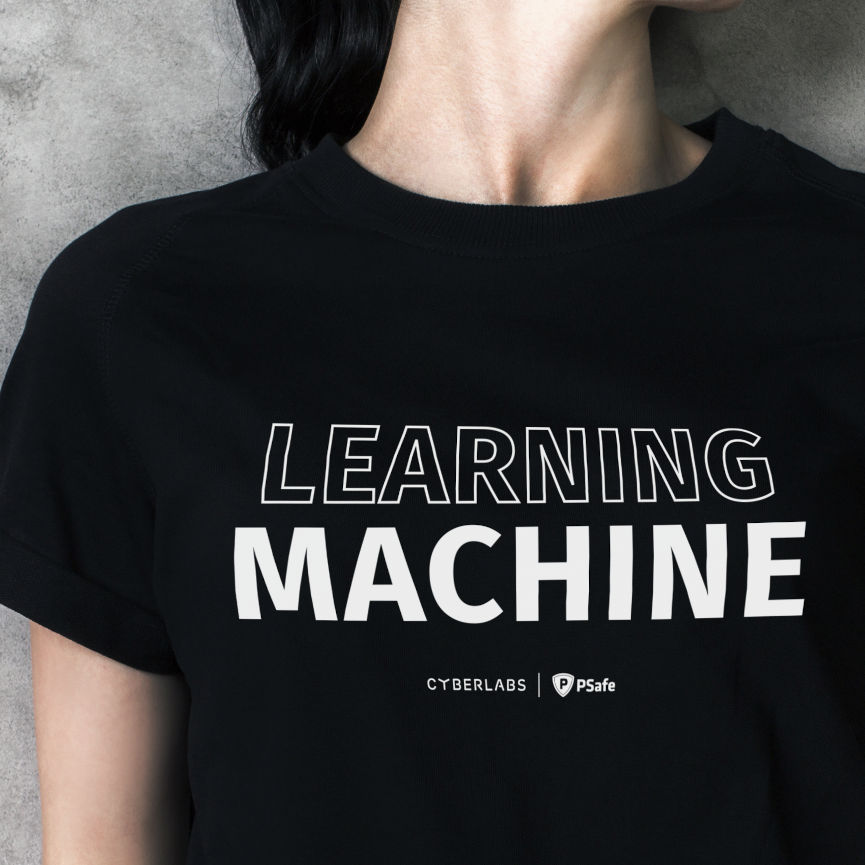 Come be part of this team.
Sponsor of Deep Learning Scholarships
Award-winning papers from team
Strong sales team that understands A.I.
26
PhD/M.Sc. level researchers / engineers
40+
PhD-level courses published (YouTube channel)
Our offices are truly "home offices"
Currently our working method is completely remote. We have employees located in the most diverse parts of the world. From San Francisco, California, to Maceió, Alagoas, our minds are connected. Join our culture and accents team.
Do you want to know our work?
Values
Our values are the pillars of our culture. They are the guide for how we act and also the guide with which we evaluate, reward and seek talent. We believe that our values are the most important foundation of our organization.
EMPOWER HUMAN PERFORMANCE
The main function of a leader is to ensure the performance of the people on his or her team. Human performance is having the discipline to face the big challenges; it is dreaming of excellence – and getting there; it is taking care of people and making sure they are growing and happy.
BE A LEARNING MACHINE
Curiosity and continuous learning are inherent traits of everyone who has ever built something great. Learning and teaching open the mind and show us the wise path to follow.
VALUE TRANSPARENCY
Transparency saves time, avoids rework, and shows integrity. Being transparent is knowing how to share honestly, and valuing the intelligence and perspectives of other team members.
FOSTER DIVERSITY TO INNOVATE
It is impossible to innovate without looking at the same problem from different angles. Diversity enriches the debate and brings new points of view that allow us to be more and more inventive.
CULTIVATE OWNERSHIP
Autonomy and trust go hand in hand. Ownership is to act ethically, to communicate clearly, and to deliver as agreed. It is, also, to be free.
Upon entering here you can expect two things: being part of a high performance team and evolving 10 years in 6 months. I meet daily with A.I. and cybersecurity experts who have no qualms about sharing knowledge! It's a stimulating environment for everyone looking for professional growth and recognition.
Thaisy Pécsen, Marketing e PR
Culture and the work environment at Cyberlabs is something I haven't come across in my career. Everyone here is willing to help each other openly and honestly. It's very gratifying to share my day with the people I work with. The Cyberlabs Group | PSafe is a place where employees have the power to impact positive change.
Cassius Moraes, Finance
Every time I join a company, along with the happiness of achievement, comes fear and uncertainty. At PSafe, from my first moment, I felt welcomed, valued and respected for my work. The people at this company are amazing. Here we teach and learn every day.
Sergio Bohrer, Business Intelligence
Know what we look for in humans and what we offer
Diversity
At Cyberlabs, we believe diversity is essential for innovation. We encourage everyone to explore opportunities with us.
Like what you have seen so far? Great. We'll get along then 🙂
If you also believe that the world can be changed through the use of technology to our advantage, check out our jobs and become a CyberLabs team member.
Can't find a job opening with your profile?
Send us your resume and become part of our talent pool.