State of the Art Voice Solutions
CyberVox is CyberLabs' voice solutions platform. Using what is most advanced in deep learning to transform texts into voice and voice into texts, and is capable of cloning human voices in a precise way.
Ultra realistic
Listen-to, identify, and clone voices with high fidelity.
Privacy first
AES-256 encryption, all on ISO 27001 certified servers.
Easy integration
From devs, for devs: Simple and robust APIs.
Real-time solutions
Voice recognition, synthesis, and identification in real-time.
Get to know our voice technologies
To make access to technologies more democratic, easier and simpler, we enable voice communication. We see the integration of text and voice as an opportunity to record and connect people from all over the world. To make this goal real, our solutions can be integrated into any application through APIs.
Vox_fala has a realistic voice, with all the tone, timbre and spacing characteristics of human speech. It can be a life changer for people with speech difficulties, and it's a facilitator for everyday actions, such as reading an e-book.
Vox_txto is revolutionary in its ability to understand the entire complexity of the country's syntax, dialects and accents. Our recognition technology is able to perfectly transcribe any audio into Brazilian Portuguese.
Optimized for Brazilian Portuguese language
Our voice platform is State of the Art in Artificial Intelligence for voice synthesis, transcription and identification in Brazilian Portuguese.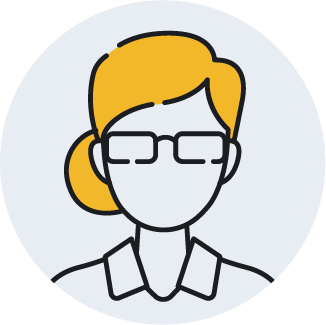 Hear the voice
Hear the voice
USE OF TECHNOLOGY FOR GOOD
We at CyberLabs are against using cloned speech synthesis to produce illegal content. This material is used solely for the purpose of demonstrating the solution and is not available for sale without the express authorization of the author.
Nobody likes to receive audio files on WhatsApp
Tired of receiving audio on WhatsApp? From pausing the music to listen to something that might be urgent? What about too long audios?
But we understand that sometimes it's much better and more practical to send audio than type. That's why we've developed a chatbot that automatically transcribes your audio message and forwards it as a text message.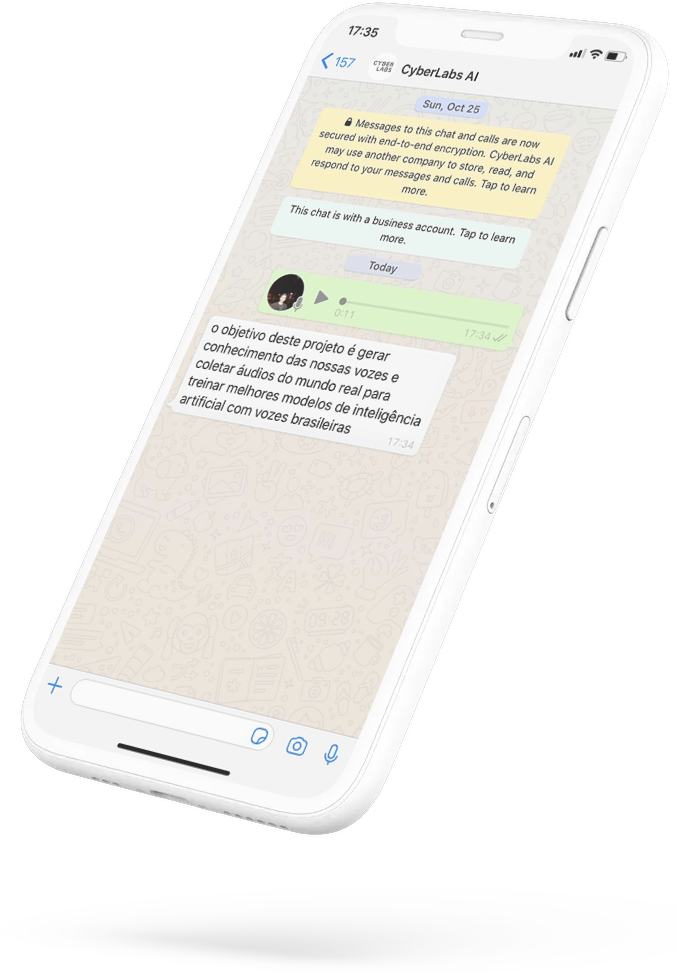 Add our contact, forward your audios to our WhatsApp and receive the transcript made by CyberVox!
RESEARCH PARTNERS
WHO BELIEVES